In this lesson, I will teach you how to build a powerful information marketing business online and make huge money from it.
One of my best strategy to make money online is though information marketing. It's a very simple online business idea that you can start right now.
Personally, I make most of my income online from information marketing.
How do I make money from information marketing? I simply…
(a) find out any  information that people want,
(b) I will then package the information (in the form of eBooks) and…
(3) sell it to people that need them. That's all
Important: See the Best Web Hosting Company for New Bloggers
Very simple way to make money online and we call it information marketing. I will show you examples and how to start in this lesson.
Just like affiliate shop, Information marketing business is a good business to do especially if you don't know how to write articles that much.
All you need is to create a squeeze (sales) pages and you are good to go. The other thing will be to drive traffic to that sales pages to generate sales of the promoted information products.
Benefits of Information Marketing Business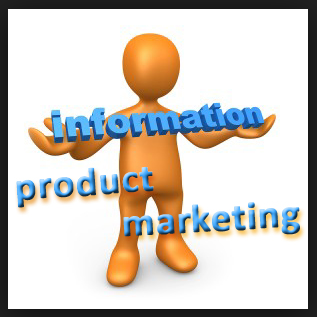 In information marketing…
(a) You enjoys 100% or the sales profit (if you are the owner of the information product), unlike affiliate marketing where you earn sales commission.
(b) You are your own boss because you own your own business.
Who Can Do Information Marketing Business?
In fact anybody can do this business. In fact you can sell any idea online. It could be what you love or already know. All you need is a simple guidelines on how to start it.
There are many ideas you can think of too…
Let's see it this way, if you have ever looked for any particular information, know that other peoples are looking for that information too.
See for instance, if you an armature singer, know that there are a thousand and one people out there who are looking for the basic skills to sing a song.
Then why not write an ebook and sell to them?
Or do you think they will not buy? Sure they will… Let me show you something
I make over N15,000 per day (although seasonal by selling JAMB Past Questions Online).
Important: See the Best Web Hosting Company for New Bloggers
How do I do this… let me explain,
JAMB Past Questions are readily available in the local market at the price of N200. So, I compiled all the JAMB past questions and offered on my blog at the rate of N500 per subject.
After first year of trial, I discovered that I did not make reasonable sales even when so many candidates write JAMB that yer. See what I did…
I sat down and compiled all the Frequently Repeated JAMB Past Questions and sold at the rate N1500 for each subject and N5,000 for four subjects combination. Have a look at my sales page.
Can you imagine the result?
… over 3 people buys it everyday at the rate of N5,000. Some days I sell even more.
As simple as it is, I make sales there because of of simple innovation.
It's something you can do…
Another example (FRESH)… Do you know that 60% of Nigerians are job seekers and a greater percentage of them needs job interview past questions for them to prepare for the next interview?
I bet you… you can be the next millionaire if you can compile all the company specific job interview past questions and sell to them.
Another examples (FRESH)… Skill acquisition skills -these are something like importation guide, catfish farming, modeling, excessive, weight loss, organic eating, cooking, wedding etc. So many areas you can create eBooks and sell right now.
Now that you have the idea of what I am talking about…
Let's see…
How to Build a Powerful Information Marketing Business Online
The steps are simple too.
You can do it even if your are worker or a student. It doesn't take much of your time but at the end, you will build a sustainable information marketing business online.
See how to start here…
(1) Decide on what Niche you will build your information product. Let's say importation guide.
(2) Write your ebook: After deciding on the topic, go ahead to write your eBook. Make sure you do your research very well to be sure that all the information in the eBook are factual and up-to-date.
(3) Design your eBook Cover: your eBook covers speaks better when it comes to your ebook marketing. It has to be very attractive and captivating. I recommend you use eBook Cover Creator to design your eBooks. I like their design. You can try it for free and see how simple it could be to get a stunning eBook covers.
How to Market your eBooks
(1) Sell to your Blog readers: There are many ways to market your eBooks online. One of my best method is to sell it directly to readers of my blog. You can simple create a blog and sell your eBooks to your blog readers.
(2) Sell on Online Stores: If you don't have a blog yet, you can also sell your eBooks on top eBook Marketing sites such as Amazon, Konga, Jumia etc.
(3) Develop an App for it: For you to have a high readership base for your eBook, you simple create a app with it so that people can read it with their android or IOS devices.
(4) Create a Sales Page: Another method (used by experts) is to create sales page to sell your eBooks. This page will act as a squeeze page where you sing all the praises about your eBook to encourage reader to click the "buy now" button.
Signup for web hosting withBluehost
(5) Build Subscriber Email List: This one of the most effective ways to sell your information products. So, try and build a list of subscribers who may eventually becomes buyers of your eBooks or other information products. This is the combination of information marketing and email marketing.
(6) Advertise: Lastly, if your eBook is very valuable, you may need to run some advertisement. You can advertise on Facebook, Youtube or Google Adword.
Final Words
For over 2 years I have been in information marketing business, all I can say is that information marketing business is incredible. I make most of my online income from it and so you can. You can begin to make money from it even before you get AdSense approval with your new blog .
Try this and you will surely smile the next time you visit your bank.
Have question? Ask them in the comments section below. I will respond to them asap. Talk soon…
Get Free ₦1,000 plus 5% - 15% interests on savings and over 25% return on investments: Create a Free Account on PiggyVest