In this guide, I will show you proven ways on how to get rich in Nigeria using the internet legitimately. I mean making money online through genuine strategies such as Google AdSense, affiliate marketing, information marketing, selling physical products, selling services, subscription services etc.
I didn't believe this until I realized it's true. Here are my brief income report currently;
Products Sales – about about N100,000 per week
Google AdSense earnings – $3,000+ ( about a million naira per month)
Affiliate marketing – about $2,500 per month (about N800k per month)
Training and Mentoring – About N120k per month
Please this is not for brag! There are many bloggers in Nigeria who earns much higher than me and I don't even near them. I am only trying to demonstrate to you know that you can get rich in Nigeria using the internet legitimately.
Where should you start?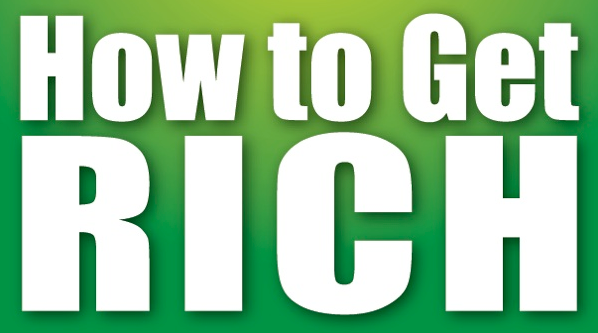 1. Start by Creating a Blog
The first thing you need to do if you want to get rich in Nigeria using the internet is to build a buying audience. The best way to achieve this is to create a blog and grow it. Create a blog on topics that you know very well. You can also research and write on topic you have passion for.
Read: How to Find a Profitable Blogging Niche
2. Grow your Blog Gently
Please, take note that blogging is not a get-rich-quick scheme. You will need to take your time to develop and grow your blog. It's a definitive way to get rich, so you got to take your time to do it.
Success will not come overnight. I started blogging back then in 2012 but I started making money in 2014. That is 2 years span with hard work.
Linda Ikeji started blogging in 2016 but started making from it in 2010 (4 years later). Now, she's the most popular blogger in Africa.
It doesn't really matter what you are blogging about but how long you can persist evening though you don't earn quickly.
Read: How to Start a Blog and Grow it to $2,000 Per Month in 18 Months
Monetize your Blog
After growing your blog, it's time for you to make money from it once you have signification amount of visitors. You ability to make money from your blog also depends on your knowledge to monetize it. You can use my monetizing models.
and more…
How much Can you make from your blog?
This really varies. One of the person I mentored is currently making like $120 per month from Google AdSense. This is small but it's better than nothing.
Many other smart bloggers in Nigeria makes as much as N3m per day. I mean the likes of Makinde Azeez of Naijaloaded, Linda Ikeji, Ogbonge blog, Darlington Umeh and more others.
The best thing to do is to use them as role model. Don't be copycat but learn to do what they do. Surely you will make it.
Maintain your Blog
Now, your blog is your source of income, so you have to protect it against various security threats. You will also want to maintain your audience through email marketing, social networking and bookmarking.
Hey! If you apply these tips, you will surely get rich in Nigeria using the internet legitimately. I can help you to get started if you want it. You can find my list of services in the "hire me" page.
Get Free ₦1,000 plus 5% - 15% interests on savings and over 25% return on investments: Create a Free Account on PiggyVest