In this guide,  I'll show you how to create your business page on Linda Ikeji Social network.  Just like on Facebook,  you can also create a page on Linda Ikeji Social and make money from it.
Why should you create a Business page on Linda Ikeji Social?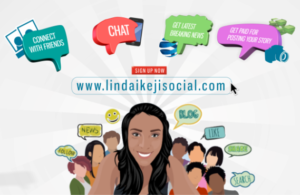 My brother and sister,  the benefits of having a page here are mouthwatering. See few them below…
1. Enjoy cash Prizes
According to Linda Ikeji Social management,  the first 50 business page to have 100, 000 followers will be awarded with N20,000 each in cash.
2. make Money from Page Adverts
Also,  you will also be able to make money from your business page on Linda Ikeji Social network from advertising fees. If your business page have up-to 50,000 followers,  you'll enjoy 20% of all advertising fee from your page. Owners of business pages with 100,000 followers will enjoy X2 of the that.  That is 20% X2. This could be a good money
3. Website Traffic: You can use your business page to drive traffic to your blog or website.
4. Sales and Affiliate: You can also use business page on Linda Ikeji Social  to make direct products sales as well as affiliate marketing.
And lots more… 
Now you see the benefits,  let's look at how you cN create your page…
How to create business page on Linda Ikeji Social 
1. Signup  with Linda Ikeji Social (if you are not a member already)
2. Click here to create a business page . Follow our page here
3. Fill in the needed information on the business page creation section.  See the picture below to know how it looks like.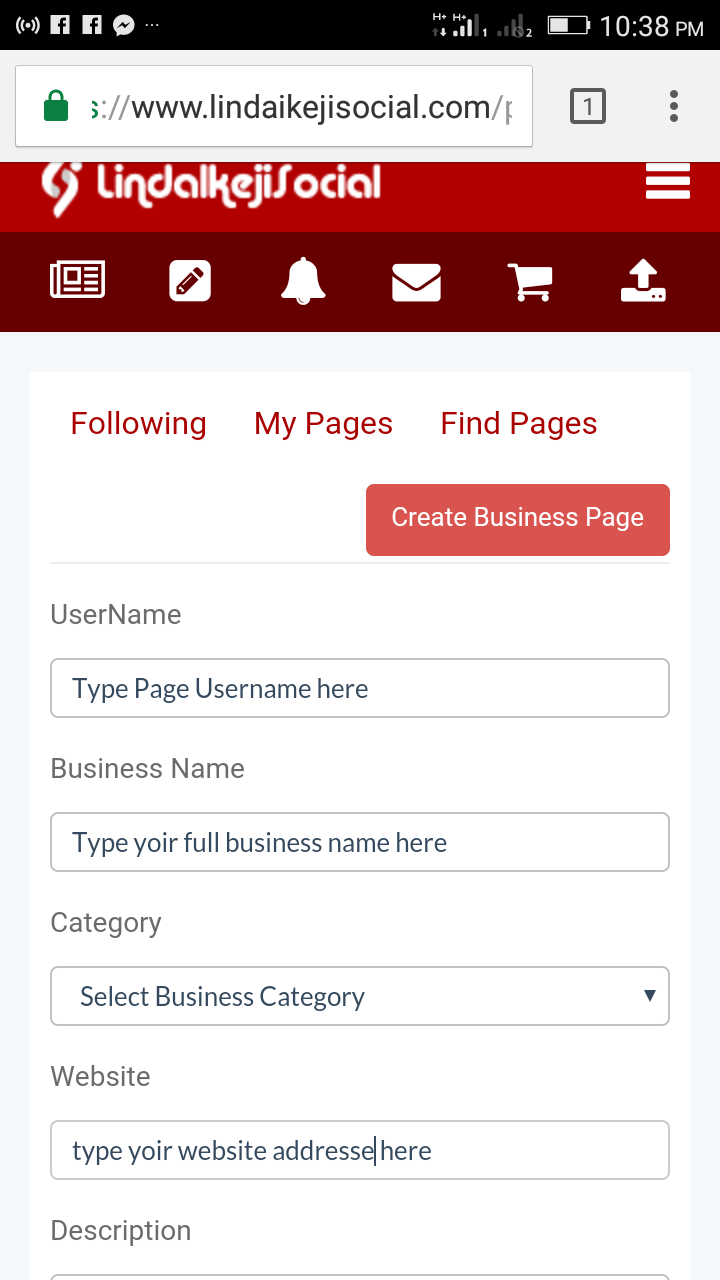 4. Upload your picture or business logo
5. Read and Accept the terms and conditions (very important)
6. Click the create page section to create your new business page on Linda Ikeji Social network.  You are done.
How to Promote your page for people to follow you
Now your business page is live on Linda Ikeji Social Network.  The next thing is to publish valuable information to attract followers.
Also, share the page link on your blog.  If you don't have a blog yet, read how to create a blog here.
Luckily,  you can use your business page on Linda Ikeji social network to make money. Read more on 7 ways to make money from Linda Ikeji social. 
Important: follow our page here to get more tips on how to make money online.  I swear to help you make money before you die.
More grace… 
P.S: Want me to help you personally? If yes, you can buy my helpful
eBooks
or
Hire me
now!
Ads:
Click here to apply for
recruitment jobs
AD:

Click here to Read Latest Nigerian News