Are you a photographer or just love taking pictures? If yes, you can sell photos online and make money from it. Photos. Yes, those pictures on your memory cards can make serious money for you if you know where to sell them. Photos are very valuable these days and many people are ready to pay huge amount of money for them. In this guide, I will show you where to sell your photos online.
45 Websites your can sell photos Online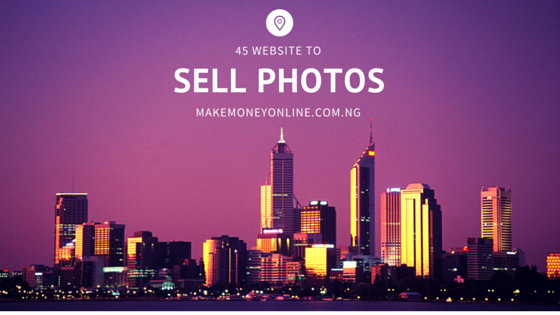 Here are the list below. Many of them pay via Payoneer while others will require PayPal account.
Disclaimer: This is for informational use only. I have not used many of them before and you should not take this list as a recommendation. Make sure you read their terms and condition, as well as sales and payment methods thoroughly before you signup.
Shutterfly
ClusterShot
Veer
Graphicriver
FeaturePics
This is just a list of the websites you can sell photos online. Just click on any of them to see their mode of sales and payment methods. I will soon write extensively on them.
If this resources is helpful to you, kindly share it. Thanks
Get Free ₦1,000 plus 5% - 15% interests on savings and over 25% return on investments: Create a Free Account on PiggyVest