Before i begin discussing to you the full details about the 4x4x100 System, would it be ok with you if i ask that for the next few clicks, you take out whatever thoughts or opinions about sales, network marketing, direct selling from your mind? In other words, just keep your mind completely blank so that what ever we show you can be received with a new perspective.
Of course, after reading through, and still you want something clarified, you can contact me.
Is this ok with you?
Honestly, we are assuming that you just said "yes, of course!
Now….what would you be willing to do in order to earn 2-3 million Naira every month?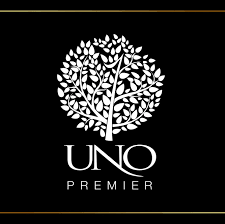 Some will say "anything! and some will not know how to answer.
Honestly, it is not important what your answer is, but in will show you below how this system works in order to earn2-3 million monthly And that is exactly what you are in this page for. if you are ready to learn then i shall lead you to making such amount of income to be financialy free ,And we assure you, after reading through and understanding how simple it is to do the business
below are the 4 things you need to do in order to make 2-3 million naira monthly
1. Register with The UNO Premier
Now, we don't want to spend too much time talking about The UNO Premier simply because later on, you can browse through the rest of www.unopremier.com and you will find everything you need to know about the company.
Just know that UNO is one of the biggest networking companies in the Philippines in 2013, it was voted the best networking company in the Philippines. We have been around for 9 years and have branches in over 100 countries and in Nigeria.
However, for now, I just really want to focus on the business side.
The minimum registration fee isN43,920
This is really just an "advance purchase" of world caliber products that you are probably already using or should be using. We can go into the whole product line later when we go on to the website. All the product information is there.
There are 3 other popular packages for N131,760 N283,520 N527040 packages. But for projection purposes, we'll just talk about the 43,920 package.
Remember, there are only four things you need to do.
The second thing is… what we call…
Stop & Study
This is a very important step and most people in this industry get this part wrong. They register with a program. Then, the next day, they go out and try to do the business WITHOUT knowing what to do. Many people fail at this point. In UNO Premier, we want you to succeed. That's why we say, stop and study first.We have a 60 day workbook that is a step by step daily program that not only teaches you what you need to know, but also when to do it. So study the first few day then, we can start with the business.Some people may already have an experience in Network Marketing or is generally hard headed and wants to do things their way, and we tell them that in this business you have to come at it with the mindset of a beginner. With our 4x4x100 system, there are strategies and building techniques that are specific for The UNO Premier Compensation Plan.We want you to succeed in this business that's why we tell you to stop and study our program. This way, the likelihood of you succeeding is much higher.
Identify 4 people
Identify 4 people that will also be desirous/ wanting to earn 2-3 million naira a month. You probably will not have to go further than friends and relatives because the bottom line is, everybody out there is looking to make money.Now, how long do you think will it take us, working together to contact your 4 and meet with them and show them how they can also earn 2-3 million naira a month? There is no right or wrong answer, but most people will say from 1 day to 1 week — maybe even 2 weeks.
Consume 100 points a month
Consume (or sell) 100 points a month. These 100 points is below 10000 a month. This is a Consumer Club. All we do is consume or sell 100 points a monthWe just want to point out that you are probably spending this amount every month already. All we are saying in The UNO Premier is instead of buying these products in the usual retail stores where they don't give bonuses and commissions, just buy them from us because here we have bonuses.Basically, we (and everyone involved in the 4x4x100 system will make a lot of money JUST BY CHANGING BRANDS!In other words, The UNO Premier has a cash back program for its customers!

Now, are these 4 things something you'd be willing to do to earn 2-3 million naira a month? believe me a friend of my makes over 500,000 from seals alone, think of how much he makes from his working with his team ?
We really want to point out that if you're not willing to do these 4 things then we recommend that you do not register with The UNO Premier. We wouldn't want you to waste your time and money thinking that this program will work for you if you're not willing to do these 4 things. We have to be honest with you, this is not a magic formula.
You can contact me here or chat me on whatsapp 08121640757″ https://web.facebook.com/philip.mbakwe.1
chat me please here www.facebook.com/UNOMAINKano
Get Free ₦1,000 plus 5% - 15% interests on savings and over 25% return on investments: Create a Free Account on PiggyVest