Google AdSense is one of the way to make money online from blogging. But you need a good niche to get AdSense approval fast.
Like I always said, NOT ALL NICHES ARE PROFITABLE.
Again, just like other monetization platforms, Google AdSense do not accept all blogging niches into their program.
There is a common sense in their selection procedure; your niche must have advertiser who are willing to pay for ads spaces in their AdWord and partner programs.
Apart from this, some niches are more profitable than others. The reason is obvious; some niches have high competition of advertisers. The consequence of advertisers competition is increase in cost of advertising. In this case the owner of a blog (publisher) gains.
So, what are the best niches that get AdSense approval fast? You can use common sense to answer this question.  It's basically any niche that have products or services that someone can sell or promote.
How will you find these niches? There are many ways to discover these niches. The easiest way is to use Google search results.
How to Use Google Search Result to Find Profitable Niches
Let me show you using these simple steps.
1. Think of a blogging topic e.g "rules of love"
2. Now head to Google Search and see the result
See the results as shown in the picture below.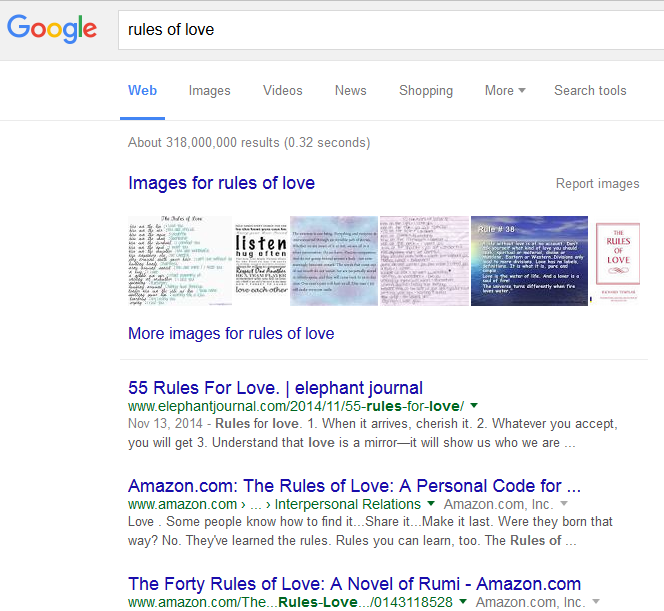 Now let's examine the search result above.
You can see that the search result revealed over 318 million websites and blogs that are talking about it. But unfortunately, there is no advertiser on this topic.
The point is that, there is not product or services you can sell or promote on this topic. Maybe the topic is already over-flogged or so.
The consequence of this is that, there is no person that will pay for advertising slot on AdWord. Therefore, Google AdSense may not accept any blog that is writing on this topic.
Therefore, the topic "rules of love is not profitable".
Let's See another blogging niche  "Online Degree"
See the search result in the picture below;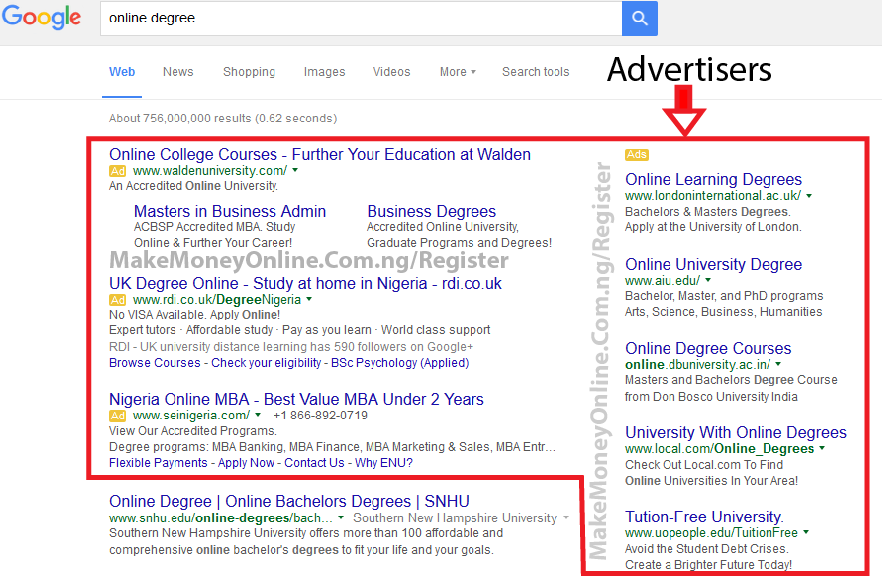 From the Google search screenshot above, you will that there are many advertisers on this topic. This means that the blog niche is very profitable.
There are so many people who are willing to pay very high on this niche. Some advertisers are willing to pay as high as $50 per lead or more because of the competition.
These are what make a niche to be profitable. So, AdSense will approve your application fast if you choose a niche that have many advertisers on their advertising platform.
So, you can use this procedure to find those blogging niches that will get AdSense approval fast.
I used this tricks to discover top 10 Best Niches that Gets AdSense Approval Fast. Se them below;
Online Degree
Web Hosting
Online Shopping
Smartphone reviews
Online dating
Business plan
Web design
Bulk sms
Advertising
Make Money Online
This is not all. There are a thousand and one niches that you can use to get AdSense approval fast. Simple use my procedure above and you will discover so many of them.
Read: Top 30 List of Blog Niche with the Highest Readers in Nigeria
Let me know if you have any question.
Share this post with others.
Get Free ₦1,000 plus 5% - 15% interests on savings and over 25% return on investments: Create a Free Account on PiggyVest