I know that you may have been a graduate or even with qualifications higher than that. But, I want you to stop building your CV for now try these few ideas. I am sure you will like yourself more when you do that.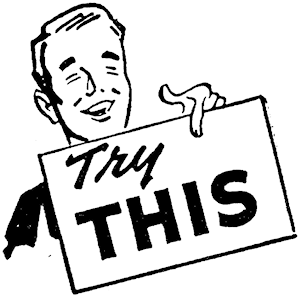 The reason why I am saying this is that we are currently facing an unemployment crisis in the country.
Nigeria is currently recording over 60% and growing unemployment rate and it's high time we woke up from slumber and start fending for ourselves.
I am proud to inform you that I don't have a CV on black and white even though I graduated from the University since 2011.
I realized the issue of unemployment ever since I was in the university. So, I didn't waste my time writing my CV or applying for job.
Of course, some lucky ones are working, but I think, I am in a better financial position than them.
So, stop thinking for working for money. Instead, think of how you own a factor of production. Start small.
I started a business with $9 I used to buy my website domain name examsguru.net. Today, in my little energy (working alone) I am able to transform that to at least 400,000 Naira every month gross profit from advertising and sales.
That's not all… This blog you are reading makes more than N1Million every month from affiliate marketing, advertising, information marketing and premium services.
The money I make is small compared to what other young entrepreneurs are making. But, it's a source of inspiration to many who still sit and wait for an interview to attend.
If I were to work, I don't know which establishment will pay me that amount without eating up all 18 hours used now as my leisure time.
The whole idea is simple. Stop thinking as a servant – working for money but start thinking as an entrepreneur. How you can start business.
Luckily, there are very many existing business opportunities out there that you can start now. The arrival of informational technology – the internet has revolutionized the whole business process.
You can take advantage of the internet to earn a living while waiting for the government or white collar jobs.
So, don't wait again, try internet business. I can teach you how you can transform your hobby into a business that can sustain you.
All you need are (1) an entrepreneurial mindset and (2) a simple knowledge that works like magic.
I am ready to share my experiences with you to help you get started. So, keep in touch and benefit from this information. Make sure you bookmark this blog because more lessons are coming your way.
Stay blessed.
Get Free ₦1,000 plus 5% - 15% interests on savings and over 25% return on investments: Create a Free Account on PiggyVest