Installing Alexa toolbar is one of the simplest things you can do in this life.
In just about 3 minutes you can download and install Alexa toolbar on your browser.
Why Do you Need to Install Alexa Toolbar
Alexa Toolbar will help you to know the ranking of your blog in relation to other blogs on the internet. It will also help you to know the ranking of your competitors.
The lower the Alexa rank of a site, the more the site is rate as valuable. If your alexa rank is low, it means that you have traffic. Advertisers are attracted to blogs with low alexa ranking especially below 100,000.
With the knowledge of Alexa ranking, you can adopt measures to decrease your Alexa rank so that you can attract advertisers to your site.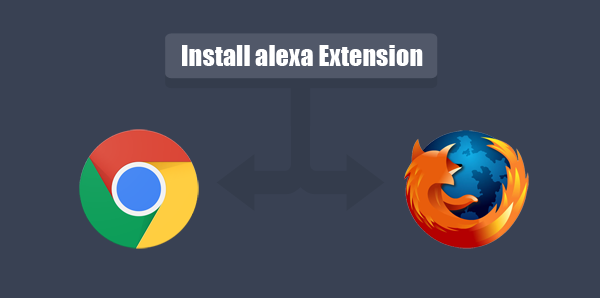 Summary of Alexa Toolbar Features
Alexa Traffic Rank: See how popular a website is.
Related Links: Find sites that are similar to the site you are visiting.
Wayback: See how a site looked in the past.
Search Analytics: Find out which queries drive traffic to a site.
Alexa Rank Toolbar for Firefox and Chrome
See the link to download Alexa toolbar here Firefox and Chrome. Its also available for any other browser.
You can also Use WebRank SEO Toolbar. Website Ranks(Alexa Rank, Compete Rank and Quantcast Rank), traffic graphs, social statistics, pages indexed and backlinks in various search engines(Google and Bing).
A Search Engine Optimization (SEO) Tool for competitive analysis and website analysis. You can analyze your competitors just by one click. You can see domain whois information.
Download WebRank SEO Toolbar here – Firefox and Chrome.
How to Install… Click on the link above and add it on your browser and you will see the Alexa metered icon on the top right corner of your browser.
AD:

Click here to Read Latest Nigerian News