Are you looking for how to start a directory website? If yes, you are in the right place. In this post, I will show you how to create a directory website in WordPress.
A directory website have list of companies or Web sites organized in a hierarchy or interconnected list of categories.
A typical example of a directory website is VConnect. There you will find information about businesses, companies contact details and where to find products or services around Lagos.
There are other online directory business model you can choose from. You can build a school or university directory, business directory, hotel directory and so on.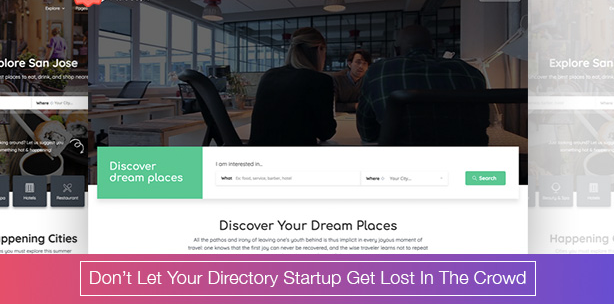 Features of a Good Directory Website
To create online directory you need to know the features. Any good directory website should have the following:
The website name (logo)
Navigation Menu
Ability to allow users to add their business at the front end
Grid Listing features
Location maps
big search box
Review and rating features
Ability to easily  accept payments from paid listings
Mobile responsive and more…
See Also: How to start a product review blog in Nigeria
How to make money with a business directory website
You might want to ask – how do online directories make money? Owners of directory websites make money is so many ways. These include;
1. Pay per click advertising e.g Google AdSense
2. Direct banner advert
3. Sponsored Listing
4. Product sales and more…
If you want to make money online this year, then a directory website could be the answer. Directory website is one of the most popular tech startup in history.
The Good Thing About a Directory Website
A good directory website grows very rapidly. The reason is that once business owners know about the directory, they will rush to showcase their products and services to be seen by potential customers. By so doing, you the owner of the directory listing website do not directly involve in content production.
Also, some of the curious businesses will pay you to rank their listing in a better position to enhance their visibility on the site. By so doing, you stand a chance to make more money.
The good thing about directory business is that it does not have huge completion as seen in blogging.
Read Also: How to Create a Digital Agency Website Using WordPress
Things you Need to start your directory website
Before now, it was difficult for anyone who don't have advance web development skills to get around anything like website design. Now, things have changed and you can get this done without any coding knowledge.
This is made possible by the availability of advance internet technology and the tools are available at your disposal.
Things you will need to create a directory website
1. WordPress: This is a 100% free content management system (CMS) created with the sole aim if helping people like you and me who did not go to web design schools. With WordPress, you can build a directory website free without paying a web developer.
2. A domain name: This will be the url or web address of your website. You will buy it from the recommended domain name registrar.
3. Web Hosting: This is where you will host your website information so that it will be visible on the internet. Once you host your website, someone with another computer can access your website if he/she is connected to the internet.
There are a lot of web hosting providers around but I recommend Bluehost They will give you free domain name when you buy any of their web hosting package. Their hosting plans are fairly cheap and have excellent customer support.
4. Directory Listing Template (directory website builder): This is the skin of your directory website. Good themes contain all the features I you need to have a fully functional directory website. All you need is to drag-and-drop each feature to make it become a full functional website with all the essential features you need.
There are so many website themes you can use for this project. But there are very good themes that will do the work perfectly. These are few good themes: Listing Pro, Business Listing, ListingEasy, MyListing, ListGo, ListiFy, Directory WordPress Theme, SuperList, Listable, ApusListing, and more.
All of these theme have 5 star reviews on Themeforest and contain all the features need for a good directory website.
How to Create a Directory Website in WordPress
Once you have the things in place, you can begin to setup your digital marketing website. Follow the instructions below:
Write down the information you will put on your website
Buy domain name
Bluehost and get free domain name
Add your domain name to your hosting package
Install WordPress
Buy and Install Directory website templates
Create blog section
Customize your website and add pages
You are done.
If you follow this guide, you will be able to create your directory website yourself. You can also follow the steps to create same to others and make some money.
However, If you need my assistance in this, kindly hire me. I am available to do it for at any time.
I like comments and suggestions!
Please share this post on social media.
Thanks for reading.
Get Free ₦1,000 plus 5% - 15% interests on savings and over 25% return on investments: Create a Free Account on PiggyVest