The best way for businesses to reach out to Nigerian market is through sponsored post on Nigerian blogs.
There are many big websites and blogs in Nigeria,  but not all of them accept sponsored posts.  In this article,  I'll show you the top 10 blogs that accept sponsored post in Nigeria and their prices.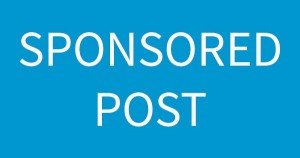 Why should you Reach out to Nigerian Audience? 
Nigeria currently the 8th largest internet user in the world. The country's population is very large (about 180 million and growing people and about 80% of its citizenry have access to internet through their mobile devices.
Also,  as the largest economy in Africa,  Nigerians are financially valuable with the ability to patronize business home and abroad.  The financial viability is demonstrated on the fact that over 90% of Nigerian residents over 18 year have a viable bank account.
Nigerians participate in international trades that cut across all walks of life ranging from education,  importation of goods,  purchase of digital products,  forex, health care, web hosting,  technology, travel, media and more.
Few advertisers who have targeted the Nigerian markets are making big return of  investment. A typical example is Aliexpress, a subsidiary of Alibaba shooing company in Nigeria.  They make serious gains from mini importation from Nigerian citizens.
List of Blogs that accept sponsored post in Nigeria 
1. InfoGuideNigeria.com: This blog publishes article across all niches in Nigeria. They currently charge $100 only for sponsored post.  Any type of topic can be published on this blog and the price is fairly cheap.  Payment is either  through direct bank transfer, Payoneer or through Skrill.
For now,  that is the only site we have reviewed.  We will continue to do more research and come up with other sites that accept sponsored post in Nigeria.
If you know any other blogs that accept sponsored post in Nigeria,  kindly let us know in the comments section below.  Please include contact phone numbers for inquiries.
Share this post if you like it.  Thanks
Get Free ₦1,000 plus 5% - 15% interests on savings and over 25% return on investments: Create a Free Account on PiggyVest