​In this lesson I'll guide you through on how to make international payments from Nigeria in dollars or in any other currencies.
What is International Payments from Nigeria 
International payment is when you are required to pay for a particular product or services to companies, banks or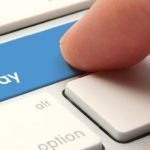 individuals who are domiciled in countries other than in Nigeria. In these type of payments, you'll be required to pay in other currencies other than Naira.
Situations that you may need international payments from Nigeria 
Nigeria is not a country in isolation. Citizens constantly interact with other countries. Nigerians buy various products and services from other countries.
Here are few scenarios that warrant international payment from Nigeria.
1. Students/parents pay for admission application fee abroad 
2. Payment school fees abroad
3.  Pay for products on top online stores like Alibaba, Aliexpress, Amazon etc. 
4. Pay for product shipping by importers or other related services like myUS or Shoptomydoor services 
5. Pay for domain name, web hosting or other related web services 
6. Pay for digital products purchase via PayPal and other payment gateways 
7. Pay for advertising on Facebook, Google, Twitter or other related servixes. 
8. Importers in Nigeria Pay for goods and services. 
9. Payment for medical bills 
10. Payment for airline tickets, hotels bookings abroad
And so on… 
And the problem now… CBN restrict international payments from Nigeria issued credit/debit cards dormiciled in Naira. 
Because of this, many people find it very difficult to make payment in other currencies other than naira.
Last time, someone called me and complain how he tried to pay for Facebook advertising but could not because of this restriction.
So what's the solution? 
Here we go…
How to make international payments from Nigeria 
1. Open domiciliary account 
Walk into your bank and request a domiciliary account in dollars or in any other currencies you'll like.
For dollar domiciliary account, most banks will typically need an opening balance of $100.
You will need to buy $100 bill from Aboki.If you are in Uyo, akwa Ibom state, simply visit Udi Street or call 08026529647 to buy your dollar at a very good exchange rate.
2. Apply for a debit card for the domiciliary account. You'll need this card when you want to make international payments.
3. Fund your account with dollars: after you receive your debit card, you can then buy dollars either from the bank or from Aboki.If you are in Uyo, akwa Ibom state, simply visit Udi Street or call 08026529647 to buy your dollar at a very good exchange rate. You can fund the needed amount you need to use for your international payments.
That's it… 
How to Make International Payments if you a Bulk Importer
If you are into importation that requires bulk payments, you need to contact your bank. They'll give you form M to fill and instruct you on how to make your payments.
How to pay school fees abroad from Nigeria 
You can pay your school fees abroad from Nigeria using your domiciliary account debit card. If the amount you want to pay exceeds your daily payment limit, simply contact your bank. Some schools abroad has partnered with various banks oversees to make school fees payments easier.
Alternatively, you use the services of various CBN approved international money transfer companies located in Nigeria. Remember, they are in for business and you may not really enjoy their exchange rate.
How I can help… 
I can help you do international payments from Nigeria for transactions less than $2,000. These are for those who need payoneer or PayPal funds or debit card dollars to pay for web hosting, domain name, web tools, eBooks, software, admission processing fees,  mini importation from top online stores etc.
I have helped a lot of people to do minor international payments. Just last week, I help a Nigerian upcoming artist to pay for his music distribution credit on Tunecore. I can help you in similar services and more. Of course, I get  commission from every transactions I made. That's why I am in business.
If you need this service kindly pick my contacts on the hire me page.
Hope this guide was helpful… Please let me hear from you in the comments section below. Cheers
P.S: Want me to help you personally? If yes, you can buy my helpful
eBooks
or
Hire me
now!
Ads:
Click here to apply for
recruitment jobs
AD:

Click here to Read Latest Nigerian News