SEO is good but it involves a lot of work writing articles and acquiring backlinks.
But let me leak some secrets here.
Ranking in search engines is not the only way to get traffic.
You don't even need backlinks these days. It's okay if you want to focus on those and wait a few months but if you want instant results, there are a lot better ways to get traffic and it does not involve hard work.
The fact is you don't have to rely on Google for your traffic anymore. Google is not the only way to get traffic. There are 20 different sources that people never look at and miss out while chasing Google.
It's also for those who want to buy it.
If you want to get the best of Facebook advertising, don't run an ad into AdSense thinking that you will get profit from your AdSense earnings.
Also, don't run Facebook Ads directly to product or sales page or affiliate link thinking they will buy your product or from your link.
Instead, run a Facebook Ads into a "OPT-IN Page" where you collect subscribers.
For me, I simply use "FREE" email subscription tool called "FEEDBURNER" to build email list.
A typical example of an opt-in page is a /register page on my makemoneyonline blog.
There, I have generated over 160,000 subscribers (majority from Facebook Ads).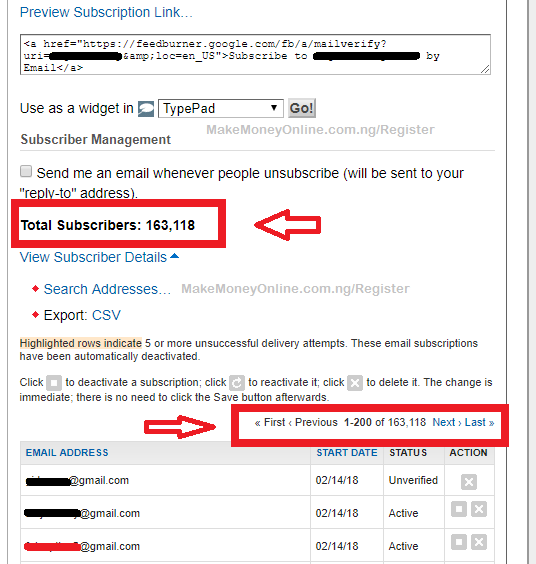 WOW! Imagine sending an update TO over 160k people?
BOOM!!! Over 100k people will visit my site at once.
Now you own them and you send updates to them anytime you want. Use them to get your own money.

And you make the money at will!
Get Free ₦1,000 plus 5% - 15% interests on savings and over 25% return on investments: Create a Free Account on PiggyVest