Fashion is a very fleeting business and everyday people rely on fashion pundits, celebrities, magazine to make judgment about fashion.
All these have contributed to the fast changing nature of fashion and recently fashion bloggers are beginning to influence the industry.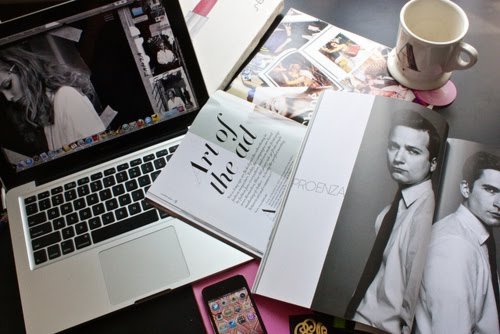 You will be blogging about the latest fashion trends and style, fashion products, where to shop, beauty hacks, fashions shows, celebrities, models and industry influencers.
As a fashion blogger you would be looked up to by people to give your judgment about how people dress and if done properly can fetch you a significant amount of money.
How to set up a fashion blog
This is the first step in starting your fashion blog. Most people don't like to be bogged down by the technicalities involved in setting up a blog. But it isn't as hard as you think if you really want to do it.
The advantage of setting it up yourself is that you save yourself significant amount of money that would have been given to someone to do it for you.
1. Setting it up – Buy Domain Name

The first thing you will need to do is to buy a Bluehost. There are so many domain companies to buy from but ensure you are comfortable with the pricing before placing your order.
2. Step two – Buy Web Hosting

After buying your domain you will need a host company for managing your blog. Most times most domain companies also sell host to customers.
But you can always buy a hosting plan from a different company if you wish. Ensure you obtain a coupon code to reduce the total amount you will spend on the hosting plan.
To obtain a coupon code simply Google coupon code for your host and copy and paste into the space provided for the code. Some hosting companies include Bluehost, Namecheap, Hostgator, Ipage etc
3. Step three – Be Sure you have set your NameServer

After buying your hosting plan, you will need to copy the nameservers of your host and pasting into the primary and secondary nameservers on the DNS of your domain account. Install wordpress to your host and start blogging.
4. Step four
After installing your wordpress, you will need to install a theme for your fashion blog. There are so many themes both free and paid you can use but ensure to use one that fits with your fashion blog.
Email set up
Email is one of the applications you cannot do without as a fashion blogger. Either for communicating with your readers or for growing your subscribers list, the email is indispensable.
There are several email software to use but I'll run down on some very good one
Aweber
Mailchimp
Constant constant
Get response
After successfully setting up your email, you will need to create a sign-up form which you can paste on your blog, newsletter and social media handles.
Tools needed to operate your fashion blog
For a newbie fashion blogger you can become overwhelmed with the thousands of tools both free and paid to improve your blog. Here is a quick look on some basic tools you will need.
Google analytics: For monitoring your website
Backup buddy: This is used for backing up your website on the cloud
Buzzsumo: This is a content discovery tool.
Yoast SEO plug-in: This is one of the most used tools for optimizing your content.
Canva: For creating beautiful graphics without been a professional graphic designer.
Buffer: For easily scheduling your post on several social media channels
Outbrian: To get your post displayed on recommended list on big websites such as CNN, Huffington post etc
W3 Total Cache: For optimizing your wordpress site for speed and performance
Content
As a newbie fashion blogger it is very important that you spend considerable amount of time in creating only great content. There are millions of contents on the web and if you create poor content it will be very difficult to grow your blog considerably.
Some few tips you might need to create a great blog post;
Find great topic ideas by scouring through social media, forums for questions begging for answer. Many people leave important information on these platforms that are not adequately addressed.
Start collecting these ideas and create a template for it, then you can do a comprehensive write up on these ideas.
Go where you users are to look for great topic ideas.
Use eye catching topic headline to attract visitors. According to research most people click on an article due to its headline.
Use images, infographics, quotes, videos to boost your post quality.
Use buzzsumo to look at what is trending and write about it.
Video Blogging (Vlogging)
Vlogging is simply the art of using embedded videos together with some text and images in your post. This form of blogging is mostly used in the popular video website YouTube. As a fashion blogger you could create a very successful business as a Vlogger.
As a vlogger you will need to grow your fans considerably before you can make money on the platform. Some of the ways you could be making money include reviewing beauty products for companies, endorsing products, and receiving money from ads Google placed on your videos.
Photography
As a serious fashion blogger, you will need to invest some money into these. The fashion world is a world filled with images and an ability to capture significant moment with the aid of a camera can lead your bank account to swell quickly.
Investing in your own images will stamp you as a pro in the fashion world and it is a guaranteed way of sending instant traffic to your blog
According to Jumia.com.ng, these are prices of some good cameras you can get:
Nikkon D3200 Digital SLR (N99,500)
Nikon Coolpix P530 (N86,900)
Nikon Coolpix P600 (N65,000)
Nikon DSLR D200 (N99,000)
Samsung NX100 (N66,000)
Canon EOS100 (N109,450)
Branding and Marketing
As a fashion blogger you cannot just rely on your contents alone to become successful you really have to push yourself out to people. Here are some ways you can do this;
Email marketing
Expos
Events sponsorship
Magazines
Email marketing: Email is one of the most effective ways of growing a fashion blog. As a new fashion blogger you must work very hard in growing your first 1000 subscribers within the first six month of blogging. This can be achieved through guest blogging and social media.
Expos: You will need to attend a lot of expos where you can showcase your brand to the world. Whenever you attend any expo, try to make yourself visible by reaching out to as many people as possible.
Event sponsorship: To become recognized in your industry you will need to invest some money in your brand. One of the fastest way of gaining recognition and acceptance is by sponsoring a fashion event inviting as many stakeholders as possible. During the event, make sure you at all times portray your blog to the guest and ask them to sign-up to your blog.
Magazine: During your first year as a fashion blogger try and get as many fashion magazine to contribute to with the aim of become a dedicated columnist for one of them. By so doing your blog is seen as an authority and will endear many to become loyal readers.
Monetizing your fashion blog
Monetizing your blog is not as hard as you would think if you are able to build an audience and become a well-known brand. Some ways of making money from your fashion blog include;
Partnership/endorsement: As a fashion blogger you can partner with certain companies on your blog and receive yearly fees from this partnership
Advertisement: You can also join ad networks such as Google Adwords, yahoo network to create money whenever someone clicks on it.
Fashion classes: If you have expertise in a particular area of fashion e.g. modeling, makeup, styling you can make a lot of money teaching people how to learn these skills.
Product reviewer: If you have a large following, companies can pay you to make good reviews on their products.
Affiliate links: You can simply join any affiliate companies and start promoting the affiliate products on your blog. It is also a good way of earning money from your fashion blog.
These are essential skills, tools and information you will need to create a six figure fashion blog if you are ready to work hard at it. Do not delay, get your domain, choose your host and start blogging your way to the bank.
Get Free ₦1,000 plus 5% - 15% interests on savings and over 25% return on investments: Create a Free Account on PiggyVest