Create Online Store
Are you still looking for job? Or are you currently working a job but need an additional income? If yes is your answer, come on let me create an online store for you.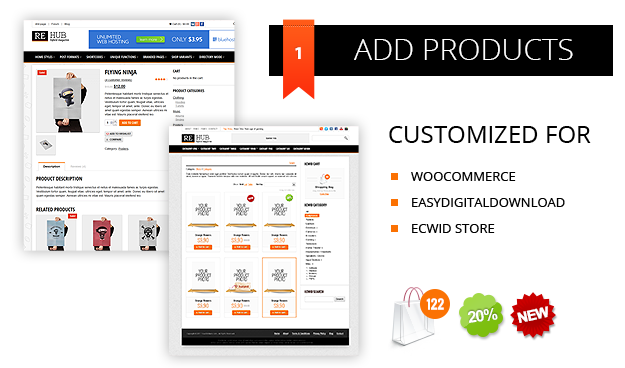 [This may be the best advice you have heard this year]
I will create an online store for you just like Konga or Jumia. Then you can sell anything you want and improve your financial situation.
Is that not interesting?
My name is Ifiokobong Ibanga.
I am the founder of MakeMoneyOnline.Com.ng and other valuable online properties.
I make substantial income online doing several things for people for free or with a token. What I do for people cannot be measured with money.
Among the things I do is to create online stores for peoples; workers, job seekers, traders, and of course anybody who needs an additional income.
Yes, like I do to many others, Let me create an online store for you and It will change your life.
[It's actually very cheap to get it done]
With online store, you will…
make more sales
keep the sales profit
explore more online business opportunities
I know you are now asking me, how will I be able to make money from it?
Don't worry, I am going to walk you through everything that is involved in this.
I am really convinced that it's something you can do to better your life.
This is a perfect business for those who are anxious of making money online. It's also suitable to those who want to increase their sales.
I have developed many online stores to many people and it has help them to improved their monthly income by 20%.
This is an amazing result especially for those who have large families to cater for or a young persons that need fund to improve their future.
I know that you are interested in this.
Let me tell you how it works…
An online store is where you you sell things online. The advantage of online store is that you have a larger selling reach.
So many people are on the internet. These people buy a lot online. They prefer to pay on delivery.
This is the reason why Konga and Jumia make a lot of money. They started just 3 years ago and now they are now valued as a many million dollar companies.
You can start your online store in small scale and grow it to any level. It's possible to dominate your niche if you are well determined to succeed.
So, are you a job seeker? Are you a worker than need extra income? If yes, owning an online store can make that lasting difference in your life.
You can make money online by selling stuffs. You don't need a shop, all you need is your mobile phone/internet access/mini laptop and a well designed online store.
You don't know much about internet or web design, I know about that…
You don't need to do any coding.  I WILL CREATE THE ONLINE STORE FOR YOU. No technical knowledge needed from you.
Now I know that you are asking me…
How do I go about it?
It's simple, I will create an online store for you. The price will not break your pocket.
WITH YOUR OWN ONLINE STORE, You can sell anything from clothing, electronic, phones, personal care products, toys, foods, art works etc. In fact anything…
Before I build the store, I will ask you to send your product pictures and details to me. I will use the pictures and product descriptions to create an online store for you, just as I developed it to many others.
The next thing I will do is to teach you how to upload new products to your shop.  I will also teach you how to maintain your online shop, build email list and improve sales.
How will Buyers Pay Money to me?
The best approach to online sales in Nigeria is pay on delivery. Your potential buyers will see your product(s) online and they will buy your products with options to pay on delivery.
You can then track your potential buyers through  their contact address and phone numbers to deliver the product(s) to them. Even the big online shops like Konga and Jumia do the same thing.
With pay on delivery, your customer will not be afraid that you will run away with their money.
This is the best method to sell online as far as Nigeria is concern.
What if You don't Have the Capital to Buy Products or do the delivery?
Very simple, just…

locate a shop or supermarket that stock what you want to sell online,
tell them you want to help market their products online,
negotiate commission with them, tell them to help you take care of the shipping arrangement and
go home with their product catalog. 
Many people have done this and they are living happily now with reasonable monthly income.
In this life, either you use your hand to fight poverty or remain impoverished with it. It's up to you.
It's actually very cheap to own your online store compared to what you will make every month.
Cost: N40,000 only
What does it include?
Full Online Store built on WordPress with WooCommerce
Free domain name
One year hosting plan (recurrent billing only $9 per month from the next year)
Blog section where you can publish articles
email marketing software [free for first 1000 subscribers]
What You will Gain…
In one sentence…
you will use only N40,000 to own your online store.
Is that not amazing?
Okay, let's put it this way… "You will become a proud business owner".
I believe that speaks every remaining words.
So what are you waiting for?
Make up your mind now and schedule a call with me 08026529647.
This may be a life changing move you were waiting for.
Many people have benefited from this strategy.
You are the only one left to join.
Bonuses:
If I create an online store for you, you will enjoy free training on;
Email marketing
How to Buy Cheap durable Goods from Abroad and sell on your store
Cheap Advertising Strategies
Let's talk more on phone…
Regards,
08026529647

Ifiokobong Ibanga

Founder: MakeMoneyOnline.com.ng, myPastQuestion.com, InfoGuideNigeria.com, GotoSchool.Com.ng
Coach @ Make Money Online Course
Contacts:
Email: mail4ifiokobong [@] gmail.com
Ifiokobong Ibanga, No. 37 Ikpa Road, Uyo, Akwa Ibom State.
Facebook.com/IfiokobongR
Twitter.com/IfiokobongR
Whatsapp: 08026529647
Get Free ₦1,000 plus 5% - 15% interests on savings and over 25% return on investments: Create a Free Account on PiggyVest