In this post, I will teach you how to sell physical products directly to consumers or individual businesses here in Nigeria. Physical products are those products that are delivered physically to the buyers after purchase.
Selling physical products online is one of the surest ways to make money online and that's what I will teach you here.
Why Sell Physical Products Online ?
If you observe well, you will see with me that people like buying goods online now in Nigeria. That's why online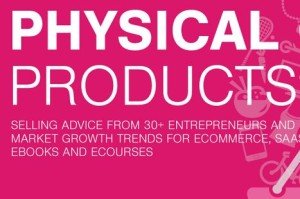 stores are booming in Nigeria. There are advantages when buying online, these includes;
opportunity to compare prices
window shopping
comfort (getting the products right in your home safely)
So, people like to buy their products online more than going to the market. And that is why you should tap into this opportunity by selling physical products online now.
Where to Sell Physical Products Online
There are many options to start selling physical products online here in Nigeria. These are
Create your online Store: The good thing is that you can create online store at a very cheap amount. Then add up your product pictures, descriptions and prices for potential buyers to see. The advantage of having your own online store is that you will keep all the sales profits without paying any commission to anybody. You can also have an affiliate system which allows other people to refer customers to buy from you. This may be a good ides friend…
Collaborate with Existing Online Stores (partnership): If you don't want to own your online store, you can decide to partner with already existing online stores in Nigeria and abroad. These are Konga, Jumia, Amazon etc. They have made it veryeasy for others who have physical products for sell to feature their products on their online stores. In this… sales profits are shared between yourself and your partner in an agreed percentage.

selling physical products through iPhone or Android app: This is very popular these days as many potential buyers become very comfortable shopping from their mobile devices using mobile app. So you can create online store app and sell your products. This is a bit costlier to manage that the earlier two I mentioned before.
Examples of Physical Products you can Sell Online
There are many things you can sell online. These could be…
Cloths and other fashion products and accessories (hot)
Electronics
Home gadgets
Phones
Computers, Laptops and accessories
Beauty, health and personal care products
Geerators and other power solutions like solar inversters and stabilizers
Office equipment
Musical equipment
Engineering tools
cars
Foods
books
In fact anything money can buy can be sold online.
How to Start Selling Physical Products Online
Here are few tips to help you start selling physical products online…
1.Choose your Selling Platform: Like I explained earlier, you will either choose to create an online store or partner with existing online stores to sell your physical  products. Choose one.
2. Choose your Product(s) of choice: Just like people who want to start a physical shop or supermarket, you will need to make a name-list of products you will want to sell.
3. Acquire the products detail: get the product details either from online or nearby vendor. You can even purchase the products and keep (not recommended). You will use these product details (pictures, features, description and price) to list on your online store.
4. List your product online: The next thing is to list your products online using the details and pictures. After this you are ready to make sales.
5. Promote your Store: There are any ways to promote your store. You can choose any good advertising strategy to showcase your products to potential buyers.
6. Product Delivery: In terms of product delivery, I will advice you go for "Pay on Delivery System" to earn trust from potential buyers. Even big onlne stores in Nigeria like Konga and Jumia are using this strategy too.
My Advice:
Make sure you list products that will be accessible to you once a purchase is made.
Also check the listing price and be sure that you will have a gain even after delivery transport fees.
I don't encourage you to buy the products and keep. Once a purchase is made online, you will receive a notification in your email. Then you can rush to the nearby market to buy the product and deliver to the buyer.
make sure you create an email list using a good autoresponder I recommend GetResponse or ArpReach. You will use this to send marketing messages your subscribers.
Your thoughts!
With physical product store, you business can become the next amazon. This might be a nice online business idea, what do you think?
Get Free ₦1,000 plus 5% - 15% interests on savings and over 25% return on investments: Create a Free Account on PiggyVest