In this guide, I'll show you the easiest way to get your Payoneer MasterCard in Nigeria. This post is very helpful to those who have not yet collected their Payoneer card.
You will use their ATM to cash your money anywhere, anytime.
Payoneer is a virtual bank that allows bloggers and freelancers to receive payments from US and European companies as if they are residing in those locations.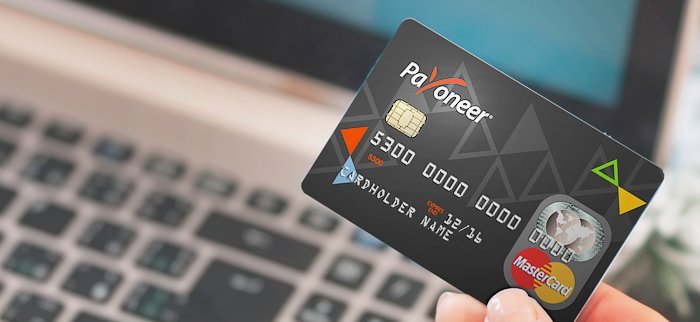 This is the account you will use to receive your affiliate payment if you don't have PayPal account. If you don't have Payoneer account yet, signup here.
After signup and approval, they Payoneer will send you your MasterCard debit card to the address you provided during registration.
This is just like any other ATM card that you can use to withdraw your Payoneer funds at any MasterCard supported ATM/POS worldwide.
But the problem is that many people who signup and get approval with Payoneer do not receive their Payoneer MasterCard because of so many reasons.
Maybe the card is lost enrout because of the poor mailing system or the post masters cannot locate your address to deliver the card to you.
In any case, it becomes very difficult to receive your Payoneer MasterCard here in Nigeria. I personally applied for like 3 times before I got my card delivered to me.
Are you in any of the described situation? If yes see the easiest way to do it here.
Use Expedite Delivery (DHL)
This is the best way to get your Payoneer MasterCard in Nigeria. Delivery is just 4-8 days. They will charge you $40 only for this. Follow the steps below…
(1) Fund your Payoneer account with at least $50.
Its better if you already have this amount on your Payoneer account. But if not, contact a fellow Payoneer user that have funds to help you fund your account for you.
I have helped a lot of people to fund their accounts for them. So if you are interested, contact me to fund your account now.
(2) Request for Expedite Delivery
Once you have up to $40, login to your Payoneer account and click the support section.
In the support section, click on contact.
Select your funding source, pick card delivery tell them that you'll need you card to be delivered to you via DHL.
After that, within fee minutes the Payoneer customer support staff will contact you telling you the information you need to send to them. These are typically your mailing address and phone number.
Make sure you reply them accordingly and wait for the subsequent message.
After all these, the Payoneer MasterCard will be shipped to your location. Wait for few days and you'll receive a call from DHL office telling you that you have a package with them.
That's how I got my USD Payoneer MasterCard in Nigeria.
Share this tips if you like it. Cheers
P.S: Want me to help you personally? If yes, you can buy my helpful
eBooks
or
Hire me
now!
Do you need original SEO ready articles for your blog or website? If yes,
hire Ifiokobong on Fiverr
. Expect simply the best from me.